Pants for men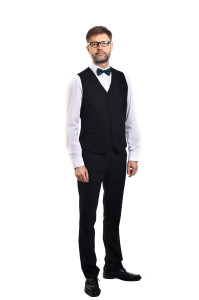 The pants are slightly tapered down. 2 front pockets, one back pocket.
The composition of the cast iron fabric the customer chooses:
wool 70%, viscose 15%, polyester 15% price 175 PLN net
wool 50%, viscose 30%, polyester 20% price 159 zł net
cotton 75%, nylon 20%, spandex 5% price is 135 zł net
Welcome to free custom clothing designs – you can see and try to evaluate the quality of the clothes. The clothes for a refund.
Details here: clothing in contact Agnes