Elegant dress – princeska
top dress slinky lines of the French, down dresses zwężany down. At the height of the hoist, the sewn belt – 4 cm wide, behind the castle the room and stands with tip. Dress is slightly elastic, lining is used, because of this,it adapts well to the figure.
Available fabrics and prices:
viscose 35% polyester 60% elastane 5% – the price of 145 PLN net
wool 50% viscose 30% polyester 20% – the price of 156 PLN net
wool 70% viscose 15% polyester 15% – price 179 PLN net
Dress with collar
NEW STYLE

– dress with collar
The front of the dress on the bodice, cutting the French back zaszewki.
Dress zips in back, stand in the room.
The neckline is trimmed with small batwing sleeves which dopinany is the collar, on the buttons, so that the collar can be washed separately.
The dress is made of elastic fabric, the lining is also flexible.
Fabric composition: viscose 50%, polyester 45%, spandex 5%
The dress price is 175 PLN net
Price collar – 29 PLN net
II fabric composition: wool 95%, polyester 5%
The dress price is 189 PLN net
Price collar – 29 PLN net
The composition of the cast iron fabric the customer chooses.
The range of colors of fabrics is large, the interested customers send samples of the fabric together with the pattern trousers, as we sew in order to see the quality of our company. Free shipping.

Welcome to free custom clothing designs – you can see and try to evaluate the quality of the clothes. The clothes for a refund.
Details here: clothing in contact Agnes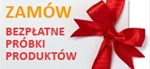 Translated by Yandex.Translate and Global Translator