Free report ujawniający
5 most common causes of additional costs
when you purchase and exploitation of clothing workers, in hotels, at receptions, restaurants, SPA, etc.
In my report you will learn: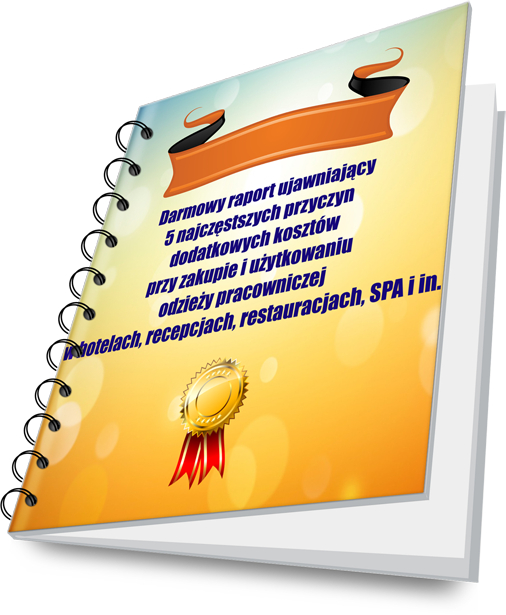 what to consider when choosing a supplier?
how and where to buy clothes for their employees at a bargain price?
how to get free shipping straight to the office?
or cloth "top shelf" proven best?
Simply enter your name below and email address and you will receive access to free tips