Or do you give us such as outfits of the hotel of such material?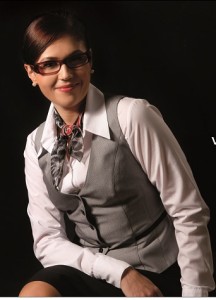 This is the question I received at the entrance to a big hotel.
My future client came with a ready-made: material and photos from the Internet, and they said they want to sew, this material of these suits, the wymarzyli.
Unfortunately, it doesn't work.
Offer a full product: I assure you the fabric and style. I can do various adaptations to the client, but it's me from beginning to end, I doing this product. Because I'm late I should be responsible for it.
And how can I take it with a cloth, and then she will not go, it will be my fault.
After 23 years of sewing clothes for hotels and restaurants, I know how this fabric will work in operation. I don't want to be responsible for something she would not have bought did not wear.
Something else, if itself upatrzyłeś myself (not even on my side, just in a different place) toke, and only you are looking for a tailor that made clothes for your hotel. Then, YES, we sew the style in accordance with the instructions of the customer and for the customer project.

Translated by Yandex.Translate and Global Translator